Surprising findings for minimally invasive gynecological surgery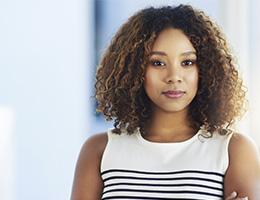 Nov. 27, 2018—Women who have minimally invasive surgery to treat early-stage cervical cancer have a worse survival outlook than those with open surgery, two new studies show. Their cancer is also more likely to come back.
The studies compared the same operation—a radical hysterectomy, removing the uterus, cervix and nearby tissue—done as open surgery or a minimally invasive procedure. Open surgery is done through a large incision in the abdomen. But only small incisions are used in minimally invasive surgery. Sometimes it's robotically assisted.
Those smaller incisions result in shorter hospital stays and less blood loss. Today, most radical hysterectomies are minimally invasive.
But these findings could change that. And they're crucial, the researchers said. Cervical cancer is curable in its earliest stage. But treatments are much less effective if it returns.
There may still be some women for whom this surgery makes the most sense. But be sure to discuss it carefully with your doctor.
Study halted to save lives
The first study involved 33 cancer centers in 13 countries. It was designed to look at disease-free survival for women with early-stage cervical cancer. The study participants were randomly assigned to undergo minimally invasive or open surgery.
The researchers had planned to include 740 women, but they stopped the study early with only 631 women enrolled. That's when researchers learned those with minimally invasive surgery had higher rates of cancer recurring and a worse chance of survival. The study found that for women with minimally invasive surgery:
The disease-free survival at 4.5 years was 86 percent. That's compared to 96.5 percent for open surgery.
The 3-year overall survival rate was 93.8 percent. That's compared to 99 percent for open surgery.
Repeat results
The second study looked at two large databases. One database includes about 70 percent of new cancer diagnoses in the U.S., while the other covers about 28 percent of the U.S. population.
It found that after several years, women with minimally invasive surgery had a 65 percent higher chance of dying than those with open surgery.
Unexpected risks
Past studies indicated open and minimally invasive surgeries had similar outcomes. But they were often small. And most only tracked women for a fairly short time.
Just why minimally invasive surgery leads to worse results still isn't clear. But one reason may be how it's done. CO2 gas must often be pumped into the abdomen. This may spur tumor growth.
Both studies appeared in the New England Journal of Medicine. An accompanying editorial called on doctors to advise minimally invasive surgery for cervical cancer with caution.