Calcium and vitamin D supplements don't lower fracture risk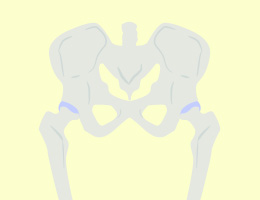 Jan. 22, 2018—If you take supplements to strengthen your bones, you should talk to your doctor about the results of a new study. It suggests that calcium and vitamin D supplements don't help to prevent fractures for older adults in the general population.
The toll of osteoporosis
Osteoporosis is a disease that weakens your bones. Fractures from this disease are a big burden for older adults. In fact, about 40 percent of 50-year-old women will suffer a major bone fracture during their lifetime.
Older adults are often urged to take calcium and vitamin D supplements to prevent fractures. But it is not certain if they help. This new study examined whether these supplements make a difference or not.
Bone supplements: Not effective?
Researchers looked at 33 randomized trials that compared the intake of calcium and vitamin D supplements and bone fractures. This included more than 51,000 participants over the age of 50. The study was focused on hip fractures and other types of bone breaks, including fractures of the spine.
The result? There was no link between taking calcium or vitamin D supplements (or supplements with both) and a lower occurrence of fractures. That means these supplements didn't prevent hip fractures and other bone breaks for these older adults.
The researchers took into account certain factors, such as supplement dose, gender, fracture history and calcium intake from diet.
The study was published in JAMA.
Next steps for those at risk
The researchers cautioned that this study looked only at older adults who live in their communities, not those in an institution. And because the study focused on older adults, the benefit of the supplements for younger people wasn't determined.
Are you at risk for osteoporosis? Talk with your doctor about what you can do to prevent it. If you have osteoporosis, learn more about ways to treat it.